Masks of the Mummy Kings
A downloadable tabletop game
Masks of the Mummy Kings is a sword-and-sorcery adventure game about would-be grave-robbers, hiding their identities behind masks as they plunder the Ziggurat Tomb of Nabû-Nâzir, the Zodiac Emperor of ancient Babylon. Whether seeking treasures temporal or sorcerous, this band of rogues must work together even while pursuing their own individual aims.
Players start out with two Masks, governing their abilities to overcome obstacles presented by the GM as they adventure through the tomb. As the rogues defeat enemies, solve puzzles and evade traps eldritch and mundane, they may very well find new and more powerful Masks to wear, enhancing their own power - but at what cost?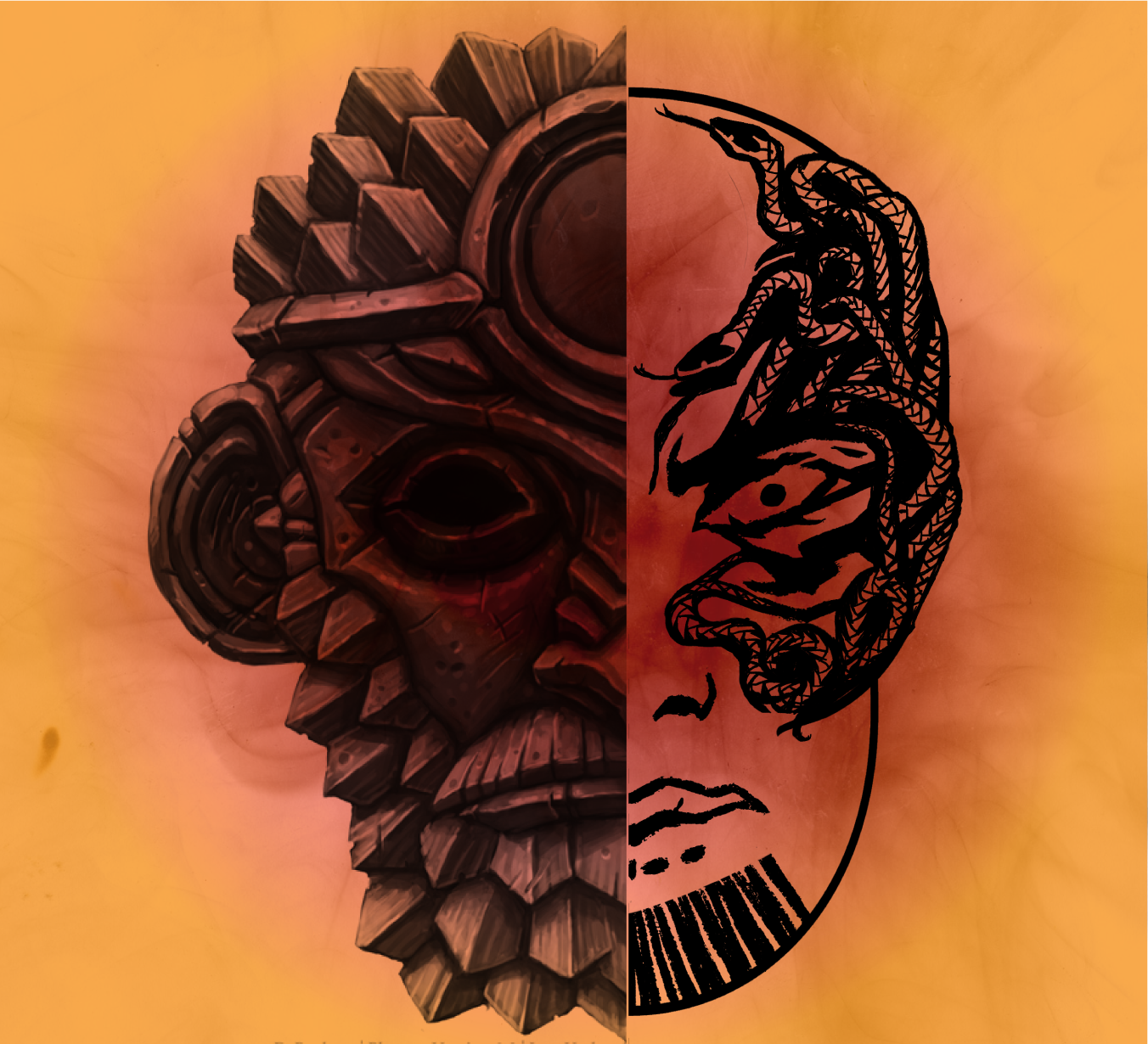 Game Features
For a GM and 2-4 players
One-shot friendly, takes 1-3 hours to play
Prep-agnostic - the GM can prepare a map, creatures and treasure beforehand, run it all on the fly, or a mix of both
Uses a token-based action economy to allow narrative flexibility without sacrificing palpable rewards based on player decision making
Requires tokens (such as poker chips) and a vessel (such a sturdy bowl) to use as the Well of Treasures
Game provides 12 Masks which can be combined into 36 different ability sets, enhancing replayability and exploration of the system: Ox, Monkey, Scarab, Outlaw, Thief, Scoundrel, Cursed, Faceless, Mummy, Soldier, Mystic and Assassin.
Purchase
In order to download this tabletop game you must purchase it at or above the minimum price of $8 USD. You will get access to the following files:
MotMK_Digital_GeneralRelease_073116.pdf
7 MB