Fate's Fickle Winds
A downloadable tabletop game
Today, now, there are those who only contain the essential nature of wickedness, or of goodness. Some have been fighting for their entire existence, some are newly awakened, and some have yet to realize their true nature. But something new is happening. This is an inflection point, an opportunity to make a real and permanent victory in the long struggle, a chance to finally say 'yes, this world is ours, forever more.'
About the Game
In this two-player game, one player takes on a singular champion of the Good, while the other builds the Blight of the Wicked.
During play, you call upon the Winds of Magic to power your agenda, and hopefully gain control over the Prophecy that foretells the end of the world.
The game provides enough structure to guide you into and through your epic clash, while staying flexible enough to accommodate your original ideas and fantastic descriptions of magic and power.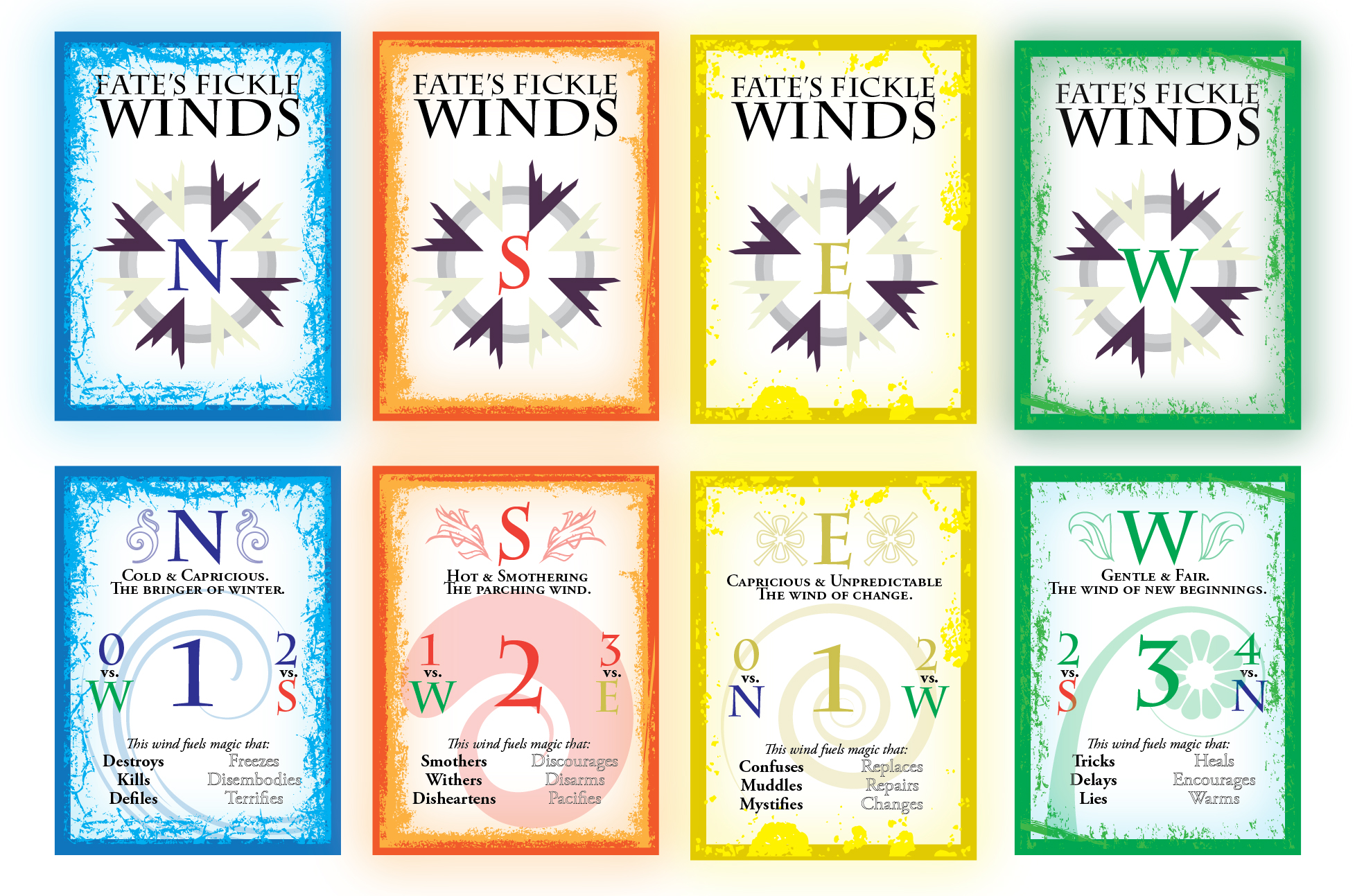 Game Features
For 2 players
Variable length that you can set to your schedule
No-prep
Requires 24 custom "Winds of Magic" cards and 6 "Prophecy" cards. Print-and-play cards included in the pay-what-you-want download.
Download
Click download now to get access to the following files:
FatesFickleWinds_PWYW.pdf
11 MB